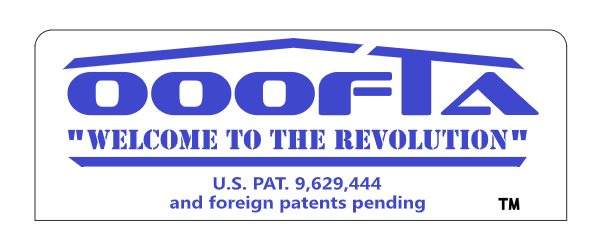 How does OOOFTA work?
1) Your tack is stored inside the backpack in a removable bag
2) Remove your tack bag and expand OOOFTA by pulling out the inner hull / hull(s) and deploy the legs.
3) Hop in and close the hatches.
General Specifications
Compressed Dimensions:
(L) 34″H x 19/22″W x 15″D
Expanded Dimensions:
(L) 6'5″L x 19/22″W x 15″D
Tack Volume (Maximum):
(L) 110 Liters
Empty Weight:
Hull Materials Composition:
Carbon Fiber / or other material / and or Injection Molded

High Young's Modulus
Thermal Conductivity:
50 BTU/(hr*ft*F)
Flame Retardant / or other materials
Carbon Fiber / or other / Injection Molded, that is naturally flame retardant … combined with flame resistant resin system and reflective sock.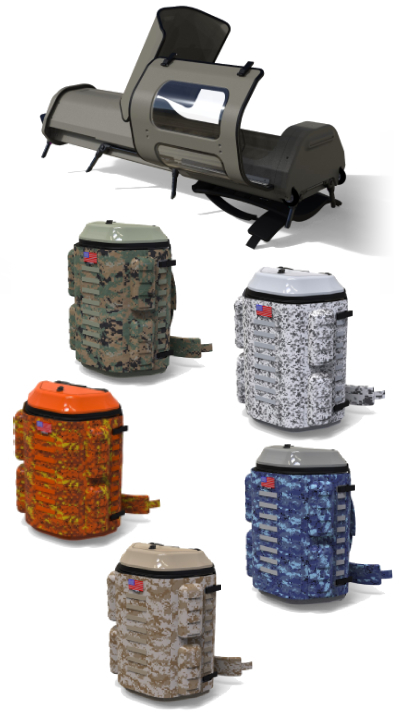 Accessories:
Tote wheels

MIL-STD-1913 PICATINNY Rails

Fish Pole Holder

Gun Holder

Legs

Plexiglass Window

Outer fabric hull-cover

Drone/Solar Panel Port

Interior Pad

Gyro Stabilized Camera

Lights

Charging Ports